Greenmountain Castle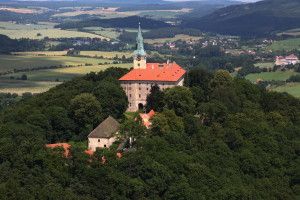 In the history of the Czech lands are only a few places that would be of similar importance in our history. The name Green Mountain gave herself Svatovojtěšská legend. Big hradolog Augustin Sedláček called it a typical Czech castle paved nature and human skills. In the past, inhabited by prominent nobles of the House Švamberks, Šternberks or Martinitz, hosted a rare visit, kept the Czech St. Wenceslas crown, or is associated with such events, like the Unity Zelenohorská, Zelená manuscript or Units Auxiliary Technical Battalions - Black Barons, who have their unquestionable link national importance. Stories emanating from the history of the building became the inspiration for an entire generation of various artists.
The first written reference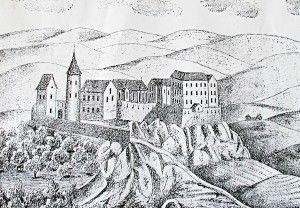 The first written mention of hradohrazení Green Mountain is from the year 1221. At the end of the 13th century Nepomuk let nearby Cistercian monastery built a church, into which reportedly regularly attended and later saint, John of Nepomuk. In the 1st half of the 15th century Hynek Krušina Švamberk highlights the castle, which was to replace the older Hussite fortifications. Subsequently adapted into a Renaissance castle and in the last third of the 17th century extensively rebuilt in the early Baroque style. Minor modifications castle building took place during the 19th century and early 20th century. It is still a place where legends are mixed with precious history, experience and beauty.
Visit the normally inaccessible baroque castle above the town of Nepomuk. Opening hours from 9:30 am until 6 pm on the following days in July: 2017 – 1st, 2nd, 5th, 6th, 7th, 9th.